Backstreet Boys in Reno!
Page 2
Sorry about the delay... had storms here last night and I didn't get a chance to finish them.
And remember, click on each picture to see a bigger version.
*********************************************

Busses parked outside their hotel in Reno!
A couple of the boys' busses. Guess whose the one with the "K" plate is? ;-)
You can barely see Nick's head (with the white hat on) in this one. He's still got my shirt up on his shoulder.
Another shot of Kevin (with bodyguard Carlos)
Nick coming back from gambling. Eddie, the new bodyguard, is now holding my shirt.
Now, on with the show!!!!! This concert was the 3rd to last for this whole Black & Blue tour. Never again will they do this same show as it's now been retired.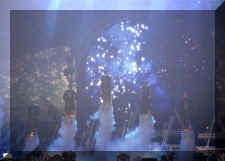 Another good shot of the opening where the boys come out.
"Larger than Life"
The crotch grab shot from "Not for me" - (l to r: Kevin, AJ, and Nick)
And since I've seen this show 8 times now I know that the lighting was messed up on this... ugh... would have been a good pic!
Yes, folks, Nick IS twice the MAN!!!! ;-) hehehe... And he's also a man of few words.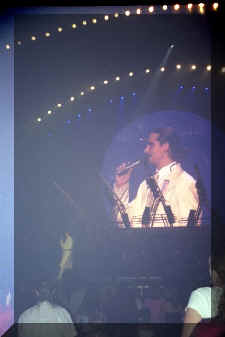 But then again, maybe Kevin is too! :-) This is Kev's intros.