Backstreet Boys in Reno!
October 16, 2001
And remember, click on each picture to see a bigger version.
Here we go!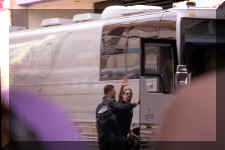 Hi Kevin!!!! That was about all we saw of him as he left for sound check and his bus was parked on the other side of the street.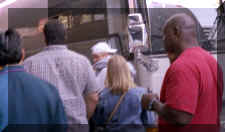 That's Nick there in the white hat. And, that would be the really cool shirt that I'd just handed him on his shoulder. :-) He was going back to gamble some more.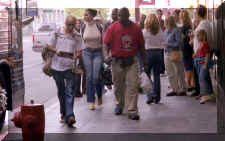 Hi AJ! That's his girlfriend Sarah following behind, and bodyguard Marcus in the red shirt.
"I may run and hide when you're screaming my name... all right" - Yes, Brian. We know you do. ;-)
"Shoulda known better... no no, uh uh" - Not for me
This was the girl who just turned 16 and wanted a hug and kiss from Nick... AWWWW... :-)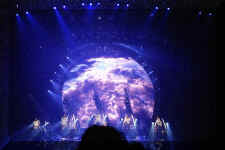 And for those of you who know me well, you KNEW this shot would be coming. ;-) Because I love this song More Than That.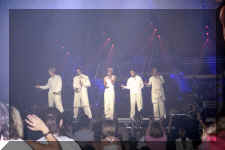 "I never want to hear you say..." - I Want It That Way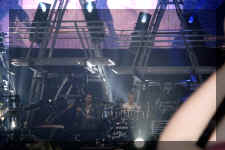 Yet another reason to love Nick, he plays the drums! And that's Howie there playing the cowbell. Answer to our Lives
Close to the end where the dancers come back out for bows.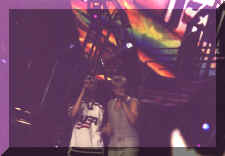 "Looking back on the things I've done..." - Kevin and Nick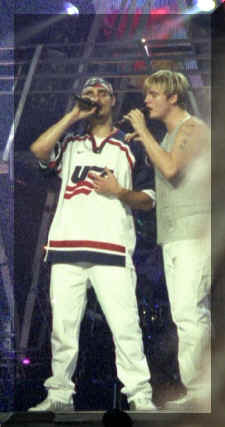 "Now let me show you the shape of my heart"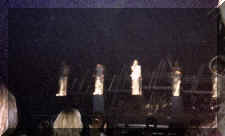 "Baby, you keep me drowning in your love..."